Philippe RIVOIRON
Passionate about competitiveness and innovation, I have been leading large companies and SMEs to radical cost reductions and customer value enhancement for over 30 years.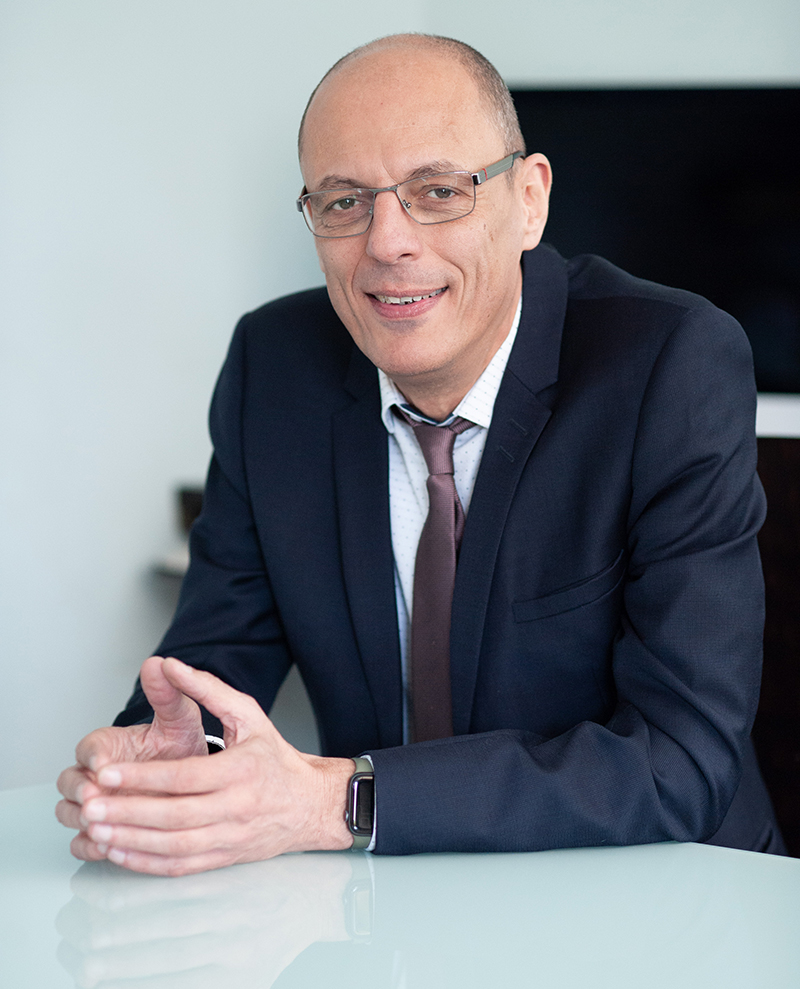 I have long believed in the importance of teamwork.
I am always amazed by the strong expertise and specialised know-how that we can find in all sectors of activity, but I cannot bring myself to see them working so imperfectly together in so many projects.
I am also convinced that simple methods are the key to efficiency, both in terms of competitiveness and innovation.
AROLYS consultants share these passions and the values of simplicity and pragmatism.
Our two-man operation guarantees unparalleled efficiency.
We take our clients beyond the gains they thought were achievable by transforming the corporate culture in a very concrete way.
AROLYS' EXPERTISE
We lead numerous DESIGN TO COST & VALUE missions in France, Europe (Germany, Belgium, Italy, Spain, Finland, Denmark…), the United States (Kansas, Minnesota) and Asia (India, Japan):
Water treatment
Design to Cost and Value of water treatment plants (VEOLIA WATER TECHNOLOGIES)…
Industrial machinery and equipment
Design to Cost and Value of industrial robots (SEPRO-GROUP)
Design to Cost and Value of fibre optic machines (CONDUCTIX WAMPFLER)
Consumer products
Design and Redesign to Cost of various household appliances (BRANDT – CEVITAL),
Sports products (DECATHLON),
Boilers (BOSCH, DE DIETRICH), …
Medical equipment
Design to Cost and Value of medical devices (FRESENIUS KABI)
Railway
Redesign of the AGC regional train systems, Autorail Grande Capacité (BOMBARDIER TRANSPORT)
Optimisation of fittings for a new locomotive (ALSTOM), …
Agricultural equipment and large land vehicles
Design to Value of tractors, combines, planters, spray cutters, balers… (AGCO – MASSEY FERGUSON – VALTRA), … Value analysis of vibrating vehicles for oilfield detection (SERCEL)
Nuclear
Optimisation of a Uranium purification plant (AREVA), ..
Automotive
Design to Cost for the 307,
Development of the product productivity approach (future Redesign to cost®) (PSA)…
Aeronautics and Space
Design to Cost and Value of a new electrical equipment technology (SAFRAN AEROSYSTEMS)
Reduction of A380 module costs (HISPANO SUIZA) …
Design to Cost of new composite technologies for civil aviation (SAFRAN), …
Electronics
Design at Target Cost of several military systems (THALES),
Electricity, thermal energy, water and gas meters (ITRON)…
We carry out numerous training and deployment assignments in modern competitiveness and innovation approaches:
Pilot training and deployment of the Design to Value approach on 5 sites: 1 in France, 2 in the United States and 2 in Finland (AGCO – MASSEY FERGUSON, VALTRA, CHALLENGER, FENDT)
Training of more than 120 engineers and technicians in the fast and efficient tools of Design to Cost in France, Italy, Spain, Germany (SCHNEIDER ELECTRIC)
Numerous training courses in efficient Design to Cost (PAM – SAINT GOBAIN, MECAPACK, DEF…)
We have simplified the diversity of many product lines
Food products
Tractors
Scaffolding and ladders
Fabrics for ski boots…
AROLYS 
38 rue de Berri
75008 PARIS
09 73 03 00 71